Title
Top 10 airport tips
Published
January 25th, 2013
While the concept of flying to an exotic destination may seem incredibly glamorous, the reality of it is less so. From impatient crowds to strict security, air travel can be nerve racking at the best of times – and that's just before you've even boarded the plane. So in order to help you keep your cool we've come up with 10 airport tips. Bon voyage!
1.       Cheapest isn't always best
That cheap flight from Sydney to Paris may look irresistible but with two 6 hour stopovers in a sterile airport, is it really worth saving $100 for? Sometimes it's better to spend a little more to have a shorter stopover or fly direct.
2.       Check-in online
If, like me, the thought of missing your check-in makes your thighs sweaty then save yourself the stress and do it all online. Not only is it easier, but it also means you don't have to line up, leaving you to smugly waltz on through to check in your luggage and go to your gate.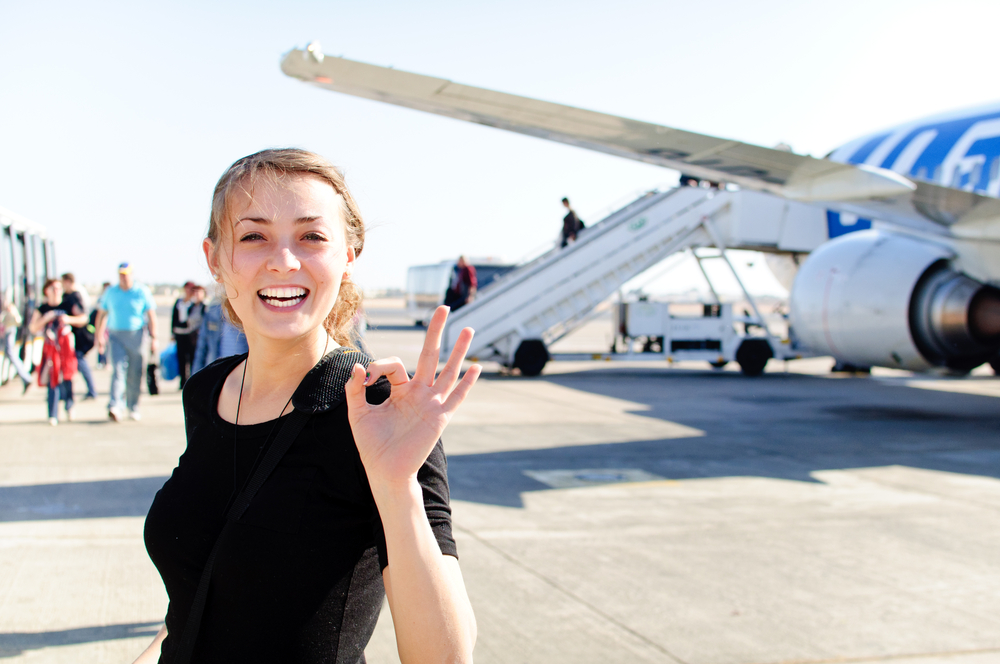 3.       Choose your seat wisely
When checking in, choose your seat wisely depending on the type of flight you are aiming for. Aisle seats are great for  space and easy access to the bathroom, but don't exactly boast the view that window seats do. For extra leg room, bulkhead seats allow leggy travellers to stretch out, although these seats can be narrower than normal seats.
4.       Dress for the security scanner
To save time going through security, opt for a simple yet comfortable outfit free of metal. Leave your jewellery in your carry-on luggage, don't bother with a belt and wear slip on shoes for both comfort and ease.
5.       Pack an empty water bottle in your hand luggage
You might not be able to take liquids in your carry-on luggage, but no one is stopping you from carrying an empty water bottle. Once you've gone through security you can then fill up your bottle at the nearest bubbler, saving you a couple of dollars on bottled water.
6.       Don't bother paying for wi-fi
Before you pay for that airport wi-fi, ask yourself if it's really worth it? You're on holidays after all. Unplug from emails and save yourself the cash by going internet free for a few days.
7.       Skip the duty free
Duty-free isn't as cheap as you think it is. If you don't have anything in particular that you need to buy, then skip browsing in the stores all together and head straight to your gate.
8.       Keep your mobile phone charger in your hand luggage.
If there is a chance for free wi-fi or mum has requested you contact her as soon as you land, keep your phone charger on you. Most airports will have a range of ports available for charging phones – an ideal activity during a stopover.
9.       Don't go overboard with the pre-flight meals
When waiting for your flight, a natural time-filler is to have a snack or two. Unless you're really famished, try to resist the urgh. Not only is food in airports overpriced but you will also most likely be served a range of meals and snacks onboard your flight. If you do feel peckish during your flight,  pack some snacks from home instead of making onboard purchases.
10.   Opt for a day lounge-pass for stopovers
If you are left to face a lengthy stopover between flight legs, make it less painful by purchasing a lounge pass. Day passes are available at various lounges and can be money well spent when it comes to whiling away the hours in comfort.