Title
Top tips for finding the cheapest flights
Published
April 19th, 2013
At Student Flights, we're all about cheap airfares. Ones that can take you all around the world for a fraction of the price. While we pride ourselves on our consistently low airfares, there are tricks of the trade you can adopt to make that cheap flight even cheaper. Follow these tips next time you book your next holiday and bag yourself a bargain.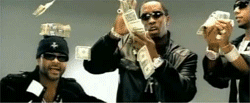 Book on the Black Market
If you're a student or under 26, then the best place to book is on the black market. If you're not quite sure where this is exactly, then you should check out our Black Market Flights page. Exclusively available to our customers, Black Market flights offer some great savings - sometimes up to $100 less than flights available to everyone else.
Travel on the off season
If you don't mind when you travel (just how much you're going to spend) then booking your flight during the off season is another option that could save you some $$$. Typically speaking, whenever everyone is back at work and school, that's the best time to travel. Months like March and May, and October and November are usually considered shoulder or off seasons around the world, with cheaper accommodation and airfares on offer as well as nice spring/autumn weather.
Make friends with us on Facebook
If you're not friends with us on Facebook then you're missing out. Apart from being supplied with travel-porn on the regular, we also let our Facebook friends in on special deals like hot flight specials and temporary holiday packages. But you gotta like us to get in on the money-saving action.
Opt for the whole package
If you're yet to book your accommodation as well, opt to book it all together as a package and save. Holiday packages are not only convenient but are often much cheaper than booking flights and accommodation separately, allowing you to not only save money but also time.
Leave it to the last minute 
For the unorganized, last minute bookings can sometimes act in your favour with cheap prices often available close to the departure date. But beware, it can go either way. While sometimes you may get lucky with a cheap last minute flight, other times it may be double the price of what it was a few months ago. The trick is not to count on it. If you're flexible with travel dates, it may be worth asking for quotes of flights that depart sooner as well as later.