Title
Quiz: Which Contiki European Early Bird itinerary is for you?
Published
September 25th, 2013
Contiki's European Early Bird holidays are here, which means NOW is the time to book a European holiday. Offering fantastic savings you won't find at any other time, these Early Bird offers are the ticket to one of the best holidays you'll ever have. So where will it be? Paris? Rome? London? Not sure? Take our quiz and find out which itinerary is for you.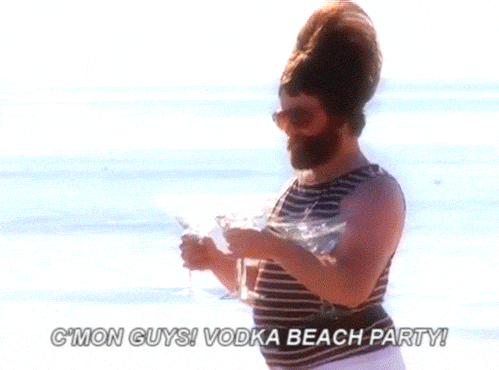 Close your eyes and imagine you're on a holiday, are you…
A)    Working on your tan while overlooking the ocean, glass of wine vodka in hand?
B)     Exploring incredible historic sites like a modern day Indiana Jones?
C)     Embracing being a total tourist and snapping all of the major icons?
D)     Dancing to your favourite band while surrounded by pretty people?
E)     Taking in a stunning view over a table of delicious food with new friends?
It's time to start packing for your holiday. What are the first things you reach for?
A)    Your swimsuit and sunglasses
B)     Hat and guide book
C)     Camera , jeans and comfortable shoes
D)    Your favourite jumper and beanie (even though its summer)
E)    You're eating pants and translation app
You've just landed in a new city, what's the first thing you do…
A)     Get changed into your bathing suit and hit the beach/pool.
B)      Ask for directions to the city's best museum.
C)      Exchange some money into the local currency and start shopping.
D)      Seek out the city's wacky attractions and music scene.
E)      Wander the streets on foot, stopping for an afternoon gelato and coffee.
You're perfect night out would consist of….
F)      A new outfit, cocktails and your favourite dance tunes at a hot new club.
G)     A big dinner at an exotic restaurant followed by drinks and loud conversation.
H)     Watching a footy game then heading off to the local pub for celebratory beers.
I)       Taking in a live gig from your favourite folk artist followed by a pub crawl.
J)       Wine fuelled shenanigans and midnight pizza.
If you were a Friends character who would you be?
A)     Rachel – You know the difference between this season's Prada and last season's Prada.
B)     Ross – You've never been divorced but you think fossils are cool.
C)     Monica/Chandler – Competitions and wise cracks are what you do best.
D)     Phoebe – Only because your friends think you're as weird as her.
E)      Joey – You're Joey. You've never seen a plate of food you didn't like.
Most A's – You should be cruising the islands of Croatia
You're the first to jump in the pool and the last to leave the dance floor and as such, an 8 day Croatian Island Cruise with Contiki is your dream getaway. Picture it now, you're reclining in style on a gorgeous yacht contemplating whether to dive into the beautiful turquoise ocean for a swim or join your tour group for a day of exploring another gorgeous island. Either way, you're up for partying again tonight with each town's bars and clubs kicking off until the wee hours. You're bound to see yet another sunrise as you wander back to the boat  where  your spacious air-conditioned twin room with private facilities offers the perfect place to recover so you can do it all again.
Most B's – You should be exploring Greece
If you're a lover of great history, great discussion and great food, then why not embrace all three of your great passions and put a spotlight on Greece with Contiki. On a tour you can explore the city's historic Peloponnese region, visit the site of the very first Olympic Games and take a tour of the ancient Greek city of Ephesus.  In addition to the country's incredible history, there's also plenty of time to party as well with a cruise through the Greek Islands, stopping off for a drink and more at Mykonos, Crete and Santorini.
Most C's – You should be sightseeing and shopping in London and Paris
London worked well for Monica and Chandler and it will for you too. On the London & Paris tour with Contiki you will experience the best of both cities from a group pub crawl through London to shopping in Paris. With a great amount of time spent in each, the tour also includes plenty of time for day trips to the likes of Stonehenge in England and the Palace of Versailles in Paris. The choice is yours. Whatever you do though, just remember that what happens in London doesn't always stay in London.
Most D's – You should get set for a crazy trip to Scandinavia
As a lover of great music and all things cute and kooky, don't miss out on a fantastic tour of the land of fantastic music and all things cute and kooky. From Berlin to Copenhagen, Oslo, Voss, Geiranger fjord, Gjovik and Stockholm, Contiki's tour of Scandinavia features all of the region's famous cities and other crazy mouthfuls. Yes, this tour is set to feature lots of very cute accents and equally cute people along with the fun-filled Tivoli amusement park in Copenhagen, some spectacular views of fjords and glaciers at Geiranger fjord and a practically compulsory visit to Ikea in Stockholm. Oh and be sure to catch some amazing live music too – you're Contiki guide is bound to know where to take you.
Most E's – You should be eating all the foods in Italy
Contiki humbly calls their Italy tour 'Simply Italy' but with so many incredible places on its itinerary it could easily be called 'super-amazing-best-time-of-your-life-Italy.'  Spanning iconic cities like Rome, Venice and Milan to quaint towns and beaches, this tour is the ultimate and stress-free way to experience 'La Dolce Vita,' or 'the good life' first hand. In addition to stunning sightseeing, the food is also the star of the tour – after all this is the land of pizza, pasta, gelato and wine. Do Joey proud.