Title
Top 5 European cities for music
Published
October 9th, 2013
Ready thyself Amsterdam! Miley Cyrus is preparing to gatecrash the Dutch capital like the wrecking ball she is as part of the 20th MTV European Music Awards. Set to take place in the spanking new Ziggo Dome, the awards are a celebration of the year's most popular artists across Europe.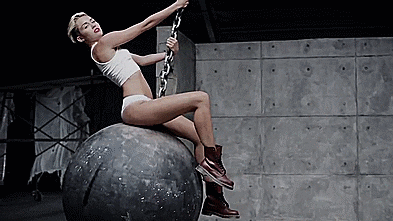 The MTV EMAs might boast a strong American flavour – this ain't no Eurovision Song Contest – but that doesn't mean there aren't plenty of places across Europe with a distinctly musical bent. So once you've grown weary of coquettish divas gyrating across the stage, it's time to bust out your Euro travel guides and chuck on your favourite holiday-planning cap because Student Flights is about to bring you the top 5 European cities for music.
Rotterdam
Like Melbourne is to Sydney or Milton Keynes is to er… anywhere else, the Dutch port city of Rotterdam is to Amsterdam everything a great rival should be. Brash, bold, confident and contemporary – Rotterdam is also home to a vibrant music scene.
Stumble into a particular sort of nightclub in the wee small hours of the morning and chances are you'll hear a variant of a very Rotterdam style of music. Gabber music – or hardcore techno – was largely created as a reaction to some slowed-down Amsterdam snobbery, spawning one of the city's most infamous musical exponents – the legendary Rotterdam Terror Corps.
Best known for: European techno, port traffic and ferocious Feyenoord fans.
Glasgow
"Why does it always rain on me? Is it because I lied when I was 17?"
No Fran, or Travis, or whatever your name is… the reason it's always raining is because you're in Glasgow. Home to the River Clyde, bleak industrial infrastructure and a football rivalry so intense open warfare seems imminent, Scotland's largest city peeked over the border at Manchester's musical revival and thought, "we can do that".
So it was that guitar-wielding songsters like Travis, Primal Scream, Mogwai, Snow Patrol and Biffy Clyro emerged from the Glasgow underground to shake rock music to its core. These days Franz Ferdinand are arguably the kings of a Glaswegian rock scene that has launched way more hits than misses.
Best known for: jangly guitar tunes, Victorian architecture and drizzly weather.
Marseille
When French hip-hop heroes IAM unleashed L'École du Micro d'Argent on an unsuspecting French public in 1997, little did they know they'd put the city of Marseille well and truly on the musical map.
Released at a time of political and social ferment just before France hosted the football World Cup, "The School of the Silver Mic" spat venom at a French society which pushed outsiders to the fringe. Widely regarded as the greatest French hip-hop album of all time, the record spawned countless imitations and helped cement Marseille's reputation as the go-to city for underground music in France.
Best known for: French hip-hop, a cosmopolitan vibe and the Stade Velodrome.
Düsseldorf
Skulk around the backstreets and bars of Düsseldorf's picturesque Altstadt and chances are you'll run into an ageing, weather-beaten character with a mop of bleach-blonde hair. That'd be Campino, lead singer of veteran punk band Die Toten Hosen and these days one of Germany's most recognisable musicians.
Formed in infamous punk pub the Ratinger Hof in 1982, legend has it Die Toten Hosen were mis-introduced at their first ever show. There's no chance of that happening now, as having sold millions of albums across the German-speaking world, these veteran punk rockers are as much a part of the fabric of the city as Düsseldorf's 260-odd bars and pubs.
Best known for: Deutschpunk, more bars than you can fling a coaster at and despising Köln.
Salzburg
What better excuse to persuade the folks to take you on a grand tour of Europe than with the line, "Mozart did it!" That's right guys, from 1763 to 1766 Mozart's olds sprung for a three-year cavalcade through much of western Europe punctuated by extreme financial hardships, bouts of near-fatal illness and the odd concerto or two. So pretty much the first ever Contiki tour, then.
While the prodigiously talented Wolfgang Amadeus eventually fled the stuffy confines of Salzburg – he probably foresaw the impact "The Sound of Music Tour" would have on this quaint little Austrian city – you can still visit his birthplace in the heart of the Old Town. Salzburg rightly celebrates its musical prodigy with countless classical music concerts each year, so fish out your ear trumpet and get ready to brush up on a bit of culture in the foothills of the Austrian Alps.
Best known for: classical music, the Sound of Music Tour, ear trumpets.