Title
Top 5 hotspots to have a white Christmas
Published
December 11th, 2013
Blame it on Bing. Ever since that evergreen crooner sang about sleigh bells in the snow (here)and wishing that 'all your Christmases be white', us Antipodeans could only fantasise about a cool Yule as we deck the halls with boughs of holly, jingle bells and frost our gum trees with fake snow while sweltering in the heat.  I mean, Frosty the snowman wouldn't last a red-hot minute in the Red Centre, and what chimney is Santa going to fit down in Perth?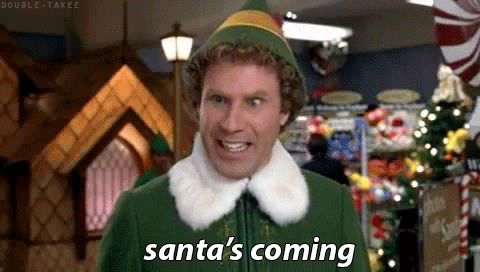 While we love our sunburnt Christmas, cold prawns and even colder coldies in the esky, the little kid in all of us can't help but hanker for a Hollywood-movie holiday where tree-tops glisten (there's Bing again), chestnuts are roasting on an open fire, Jack Frost nipping at your nose (Nat King Cole for those lyrics!) and Frank makes the Yuletide gay. Here's our top 5 places to go to experience a fantasy white Christmas.
USA
You can't go past the United States for Christmas holiday season. Head to the north and northeast of the country (the New England states, Alaska or Michigan) for a guaranteed snowy Yuletide morn where you can indulge in egg nog, roasted turkey with all the fixins', glazed gingerbread cookies and pie. Yep, it's all about eating all the foods that make no sense in the heat of an Australian summer. In the lead-up to the holiday, make sure you take in the glitzy spectacle of the shopping districts in the major cities like New York  whether you're Christmas shopping or not.
Canada
Over the border, Christmas in Canada is equally as spectacular with big events and outdoor decorations in Quebec, Ottawa and Toronto and plenty of European-style craft markets to spend your Canuck bucks. You're almost guaranteed snow by Christmas here, while you stay cosy inside with a mix of French and US/UK faves like bûche de noel, donuts, pie, turkey, trifle and candy canes.
Switzerland
Those gingerbread houses and snow-capped alps in the German part of Switzerland are the perfect backdrop for festive celebrations. Cut down the perfect fir tree ('O Tannenbaum'), and remember not to double-dip your stick in the cheesy fondue. Buy your kitschy cool handmade decorations at the Christmas Markets while you warm up with spiced mulled wine (glühwein) and peppermint schnapps-laced hot chocolate, and have yourself a merry little Christmas, leiblings.
Austria
Another classic European spot to toast Christmas cheer is the snow-filled country of Austria. Again, the Christmas Markets are a real highlight here and worth braving the cold to see the ice manger in Graz, marvel at the twinkling lights in Linz and inhale that intoxicating aroma of gingerbread and spiced wine in Vienna. Try piping hot donuts with sauerkraut (yes, really) in alpine Innsbruck, and get festive with the pealing bells in Salzburg.
Finland
To see the main man, St Nick, you've got to go to Finland's Santa Claus Village in Lapland. Rovaniemi by name, and Santa's official home by fame, this magical spot is smack-bang in the Arctic Circle so bring your winter woollens! There's postal elves at the Santa Claus Post Office! Log houses! A husky park! Reindeer! A snowmobile park! The famous Northern Lights! Plus, you can stay at the Santa Claus Holiday Village! Too. Much. Fun. (And exclamation marks!)